Choose a degree abroad in Tennessee, one of the best cities in the U.S. It is often known as the home country of music, with many significant degree programs offered at colleges in the city.
Below, we have outlined some resources you can check out to search for colleges in Tennessee relevant to you. Go through our full list and get the best career opportunity right now. Good luck!!
Vanderbilt University
Founded in 1873, Vanderbilt University is a diverse private institution offers both undergrad and graduate programs. Students explore topics such as applied clinical informatics, educational leadership and policy, mechanical engineering, and public health. A high school diploma or GED, ACT or SAT score and at least two letters of recommendation are required to apply to Vanderbilt as a first-year. The university also motivates students to have their faith with worship activities by the campus chaplain.
University of Tennessee, Knoxville
Opened its doors in 1794, University of Tennessee Knoxville is the oldest college of Tennessee. The university is part of the University of Tennessee and has the highest Carnegie research classification. More than 300 studies are conducted abroad in the college, which undergraduate students can also pursue their research in engineering, technology, social sciences, and even the digital humanities. To get admitted at the university, students need to have a standard composite SAT score range from 1140-1310.
Belmont University
With origins dating back to 1890, Belmont University is a private institution located in Nashville, Tennessee. The university provides a wide array of opportunities to its diverse student body. It hosts academic programs in fields like business systems and analytics, church leadership and administration, fashion merchandising, and social entrepreneurship. Around 60% of all incoming students receive academic merit scholarships, ranging from $ 3,000 to $ 10,000 per year.
University of Memphis 
Founded in 1912, the University of Memphis is a public institution known as the second-largest campus in Tennessee. Students choose from features 254 programs of study programs including about 25 fraternities and sororities or play for many recreational sports teams. The university is nationally known for its academic, research and athletic programs. UofM provide students with unique academic and career opportunities and generate knowledge to inform the community, governmental, commercial and industrial partners of the university.
Middle Tennessee State University
Middle Tennessee State University is a public school that opened in 1911. It is a comprehensive university that acknowledges its role as the destination of choice for Tennessee. The university offers dozens of degrees in a wide range such as 180 degrees, with aerospace, biology and psychology among the most popular fields of study. The tuition fee at this university is affordable access as it strives to award around $20M each year in scholarships.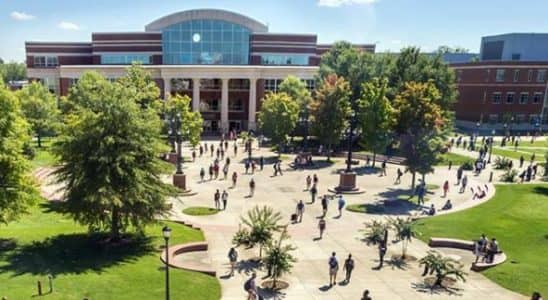 Lipscomb University
Lipscomb University is based in the city of Nashville, Tennessee. The degree programs of universities are beyond what most universities offer, with a wider choice of nationally ranked and highly respected programs. After the studies, the students get diverse careers in the field of engineering, public service, the health sciences, and theology. Graduate students need to hold a bachelor's degree and share either a writing sample or a GRE score. They must also submit two letters of recommendation.
Tennessee Tech University
Chartered in 1915, Tennessee Tech University is a public institution. Its most popular areas of study include mechanical engineering, nursing, and business. The University is known for its creativity, tenacity and analytical approach to problem-solving through its engaged students, dedicated faculty and career-ready graduates.