New Jersey is the most densely famous state in the United States. It is ranked 15 among all American states in terms of the number of foreign students studying in its universities & colleges. There are 59 colleges and universities in New Jersey enrolling 264,453 full-time students.
New Jersey has more than 372,000 students in public postsecondary schools alone. 67 colleges are based in the garden state. New Jersey has much more to offer in term of its strong economy, culture and education.
Below given the list, you will search for more information about colleges and universities. So discover our given guide for your education and improve your future bright. Good luck!!
Princeton University
Princeton University consistently ranked as one of the best university in the country. Princeton offers among the most robust financial aid packages in the country, as it is loan-free, meets the full needs of all international students. Princeton University committed to making a Princeton education affordable to all and provides financial aid in the form of grants that do not need to be repaid. This means all undergraduates students can graduate from Princeton.
Ranking: 1
 Tuition & Fees Approximately:  45,320
Finance and Admission Office Contact: 609-258-3000
Apply Now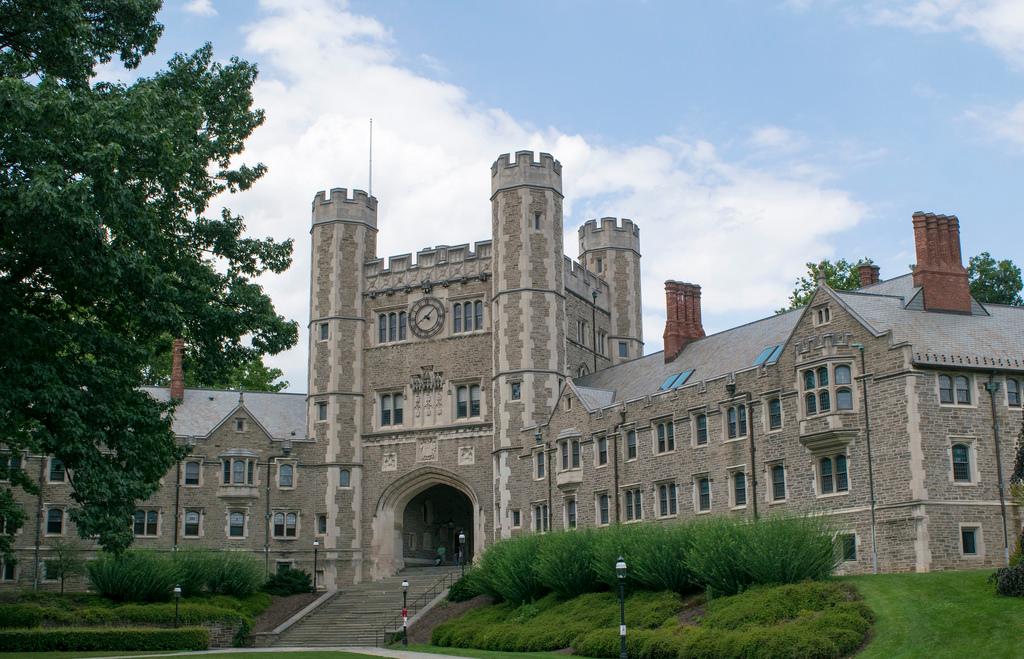 Rutgers University
Rutgers University Safety is committed to ensuring a safe environment for everyone at Rutgers. In Rutgers, more than 80% of students are from New Jersey, and in-state undergraduates get a $16,000 reduction on tuition. There's a huge and diverse range of undergraduate program more than 150 undergraduate majors, including psychology and economics, two of the most popular majors. The campus provides more than 750 student clubs and organizations, countless social and leadership opportunities and easy access to New York City and Philadelphia.
Ranking: 62
 Tuition & Fees Approximately:  30,023
Finance and Admission Office Contact: 732-932-8231
Apply Now
 New Jersey Institute of Technology
New Jersey Institute of Technology top-ranked public research university. University provides undergraduate and graduates candidates over 125-degree programs ranging from the STEM disciplines to architecture and design, as well as management.  New Jersey Institute extensive Continuing Professional study programs and online courses offer important training for professionals already on the job. University helps student education as affordable as possible for each candidate we admit. Close to 80% of all our undergrad students receive some form of financial aid as well as 92% of our first time incoming freshmen.
Ranking: 97
 Tuition & Fees Approximately:  31,034
Finance and Admission Office Contact: +1 973-596-3000
Apply Now
The College of New Jersey
The College of New Jersey is a highly selective institution that is consistently recognized as one of the top comprehensive colleges in the nation. It was founded in 1855. The College is proud to offer merit scholarships to a select group of outstanding transfer students entering in the fall semester.  College of New Jersey is searching those students with the greatest potential to benefit from and contribute to the superb academic community on campus. Candidates have Considerable opportunities for financial assistance also help make the College accessible to promising students with financial need.
Ranking: 4
 Tuition & Fees Approximately:  26,971
Finance and Admission Office Contact: +1 609-771-2131
Apply Now
New Jersey City University
New Jersey City University is among the most comprehensive universities in the state.  Located in Jersey City, NJ, one of the most diverse cities in the nation. NJCU trust that money should not be an obstacle to higher study and our candidate's financial aid programs are designed to help students manage tuition costs. University maintains the lowest tuition of any four-year, public college or university in New Jersey. Each year, NJCU provides more than $20 million in financial aid, including scholarships, grants, and loans. In fact, the university gives  75% of our undergraduate student's financial aid.
Ranking: 129-#170.
 Tuition & Fees Approximately:  20,458
Finance and Admission Office Contact: +1 201-200-2000
Apply  Now
William Paterson University
William Paterson is the third most diverse public university in New that is established in 1855.  University has more than 10,000 students. During the Fall 2018 semester, 8,735 undergraduate students and 1,463 graduate students were enrolled. William Paterson offers 59 undergraduate degree programs, 47 master's degree programs, certificate programs, and two doctoral programs doctorate in clinical psychology and doctor of nursing practice. The University also offers an Honors College program for academically gifted students with 10 tracks of study.
Ranking: 94
 Tuition & Fees Approximately:  20,466
Finance and Admission Office Contact: +1 973-720-2000
Apply Now
Montclair State University
Montclair State University is a regionally accredited university located in Montclair. University offers both undergraduate and advanced degrees in over 250 majors, minors and concentrations. It is the second-largest school in the state behind Rutgers University. Montclair State provides more than 300 doctoral, masters and baccalaureate level programs from Accounting to Visual Arts, our 11 colleges and schools provide exciting academic challenges for 21,000 candidates. Montclair provides students with the ability to achieve educational success with a selection of over 300 majors, minors, and certification programs.
Ranking: 166
 Tuition & Fees Approximately:  20,007
Finance and Admission Office Contact: +1 973-655-4000
Apply Now
Kean University
Kean University was the 1st Open University in New Jersey. It was established in 1855.  This is an English-speaking campus that offers education to students from China, Kean USA, and other global students.  It provides study through over 50 undergraduate and more than 60 graduate programs. Apart from this, it offers 6 doctoral programs in several areas. Kean university provides a smarter approach to education that focuses on giving you the skills and real-world experience to launch the career of your dreams.
Ranking: 129-#170
 Tuition & Fees Approximately:  18,637
Finance and Admission Office Contact: +1 908-737-5326
Apply Now
Monmouth University
Monmouth University is a first-tier, private university that empowers students to reach their full potential as leaders who are able to make significant contributions to their community and society. The University enrols approximately 6,300 students in nearly 60 undergraduate and graduate degree programs, including two doctoral programs. Monmouth 168-acre coastal campus has been named one of the most beautiful in the world and blends the classic elegance of National Historic Landmarks with state-of-the-art facilities.
Ranking: 28
 Tuition & Fees Approximately:  35,364
Finance and Admission Office Contact: +1 732-571-3400
Apply Now
Rider University
Rider University is a private institution of higher education founded in 1865. Rider University has upwards of 5,000 students studying a wide range of postgraduate and undergraduate qualifications across five academic colleges over two campuses. It has an additional 70 undergraduate and 28 graduate degree programs in business administration, liberal arts, sciences, music, fine and performing arts, counselling, and human services and leadership.
Ranking: 38
 Tuition & Fees Approximately:  39,820
Finance and Admission Office Contact: +1 609-896-5000
Apply Now