International students need a sense of belongingness while studying abroad as they are away from their homelands. Inclusivity refers to the fundamental feeling of safety and comfort.
Inclusivity enables you to have a peace of mind and maintain focus on your studies. When you migrate to a foreign country, you want to make sure that people and system accept you. 
Benefits of Inclusivity
Acceptance and tolerance toward various lifestyle and cultures allow everyone to live freely
Nobody feels isolated due to their identity or ethnic background
When there is no discrimination, international students feel very much part of the multicultural environment
Inclusivity allows students to utilize their capabilities in an effective manner
The opportunities and resources are equally available to everyone
No one feels discriminated, and the element of fear is non-existent 
The sense of security prevails while studying or working in an organization 
Individuals belonging to different cultures cooperate 
People feel comfortable while working in teams 
Inclusivity enables individuals to work collectively and achieve organizational goals
No one feels any pressure of society 
Individuals can freely practice their rituals 
When you live in a multicultural environment where everyone has equal rights, you can broaden your vision
People share their views with each other and learn from the experiences of successful people around them
Inclusivity builds confidence and overall morale of the individuals 
Students can develop a healthy relationship with their peers 
What are the Specific Advantages of Inclusivity in Colleges and Universities?
Students develop a feeling that their educational institutes welcome them. In this way, their college or university is not just a place of study for them; instead, they absorb themselves in the multi-culture.
Before going abroad, usually, students have fear in their minds about the circumstances elsewhere. However, when they immerse in a diverse culture, they succeed to wipe off all their negativities. Their feeling of insecurity changes into the sense of security. International students actively participate in their class. 
Teachers and professors pay equal attention to all the students irrespective of their nationalities. Faculty members know they are dealing with a multicultural group of students, and that is why they foster non-discriminatory attitudes in students so that they could peacefully live and work with each other.
Students avail the freedom of speech, but at the same time, they have to abide by the rules and regulations that base on mutual respect. Colleges and universities have strict policies toward any racist remark about any student. Those who express racism against the student of any nationality, they face severe disciplinary action.
As a result of these rules, students invoke their natural talent and quickly adapt themselves to the new culture. 
Views of International Students
Those who are already studying in foreign universities, they are of the view that in the absence of negative feelings, they performed much better. They further added that inclusivity enabled them to engage with different communities. The new generation is growing in a diverse community.
After becoming part of a multicultural environment, they managed to understand the meaning of diversity in its real sense. The positive experience of involvement and inclusivity brought them closer to the students of different cultures.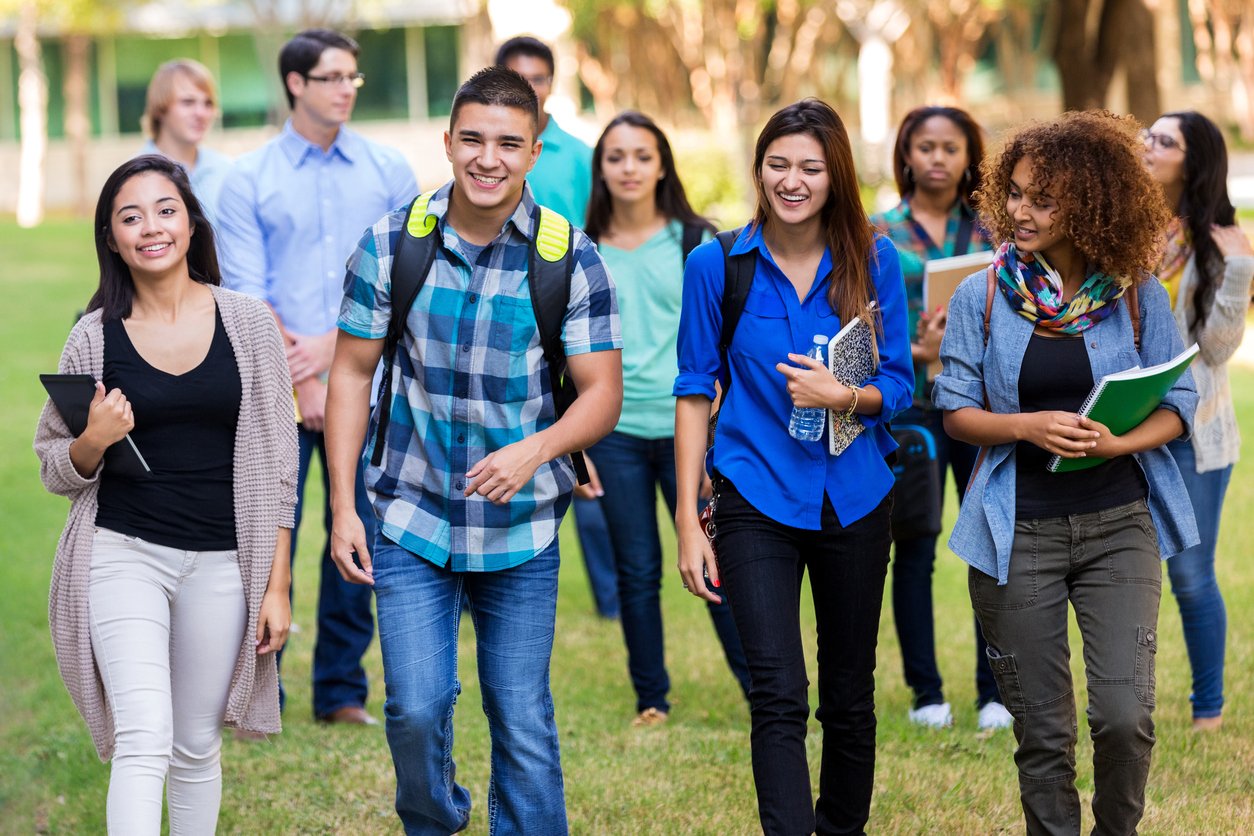 Inclusivity is a connecting element for international and local students. Some of the students landed with slight negativity about a few particular ethnicities, but having experienced inclusivity, their views changed altogether, and they started considering everyone as an equal component of the society.
When two individuals belonging to different cultures make conversation with each other in educational institutes abroad, they develop a peaceful connection. With time, students become part of a broader community where everyone enjoys equal opportunities.
 When they work in a team, they can generate new ideas. The unique experience of inclusivity is the hallmark of international colleges and universities. Respect and acknowledgement are the elements that international students earn and pay due to inclusivity. 
Does Every College or University Offer Inclusivity?
 The question that often comes to the mind of international students is, does every educational institute offer inclusivity? The answer to this question is an affirmative! The colleges and universities abroad abide by the fair policies and practices essential to promote peace and mutual trust among all the students.
So, students! If you are looking forward to studying abroad, prepare yourself to enjoy the tremendous experience of inclusivity. 
Inclusivity will make a pleasant difference to your academic and professional life. There is no room for pessimism in your overall approach; instead, develop an optimistic mindset about studying abroad.
When you come abroad, your primary goal is to achieve success in your academic career. In that regard, inclusivity plays a vital role for you to advance in your studies and profession. 
Inclusivity has a Connection with Creativity. 
Individuals become creative when fresh ideas come to their mind. The element of inclusivity cultivates new and innovative ideas in souls, and these are the outcomes of meaningful interaction with the people who hail from various backgrounds.
Through positive engagement and learning from the experience of successful individuals, your mental capabilities grow, and you become a better human being. 
Important Takeaways
Finally, international students seek inclusivity for the right reason; while studying abroad, they need value and acknowledgement. The overall environment of international college and universities provide them with the feeling of belongingness.
Students study and work in a safe and secure environment where they learn from the experiences of successful people belonging to various cultures. Inclusivity leads students to the path of creativity as they adopt new and fresh ideas through meaningful conversation with each other. 
Faculty members of colleges and universities promote a peaceful environment as they know they are dealing with the students from diverse culture.
Before going abroad, sometimes the inner fear of students create negativity in their attitudes. Still, the culture of mutual respect removes all the negative feelings from their personalities, and they study with full confidence by utilizing their inherent abilities.