Choosing where to study for a degree in China is one of the most significant decisions you will ever make. The increasing number of universities makes it difficult to choose the best places to study.
To simplify your search for education here is listed the best colleges and universities to study in China. So only thing you require to do is click over the link given below, and become the part of this university. Hurry up!!
Tsinghua University
Tsinghua University was opened in 1911 has been ranked as one of the best in the world for engineering and computer science programs. The university is academically unified into 20 schools and 57 departments covering a wide range of subjects including science, engineering, arts and literature, social sciences, medicine. The university primary imparts its education in the Chinese language, although there are some undergraduate degree programs offered in English.
Peking University
Charted in 1898, Peking University is a public institution initially known as Yan Yuan. The cost of tuition is higher for non-Chinese citizens and differs by subject, with science subjects costing more. Peking University has been consistently ranked as China's top academic institution. The academic calendar of the university is semester-based four years for undergraduate degree programs, two to three years for master's programs, and four years for doctoral degree programs.
It is a leading university for scientific research and teaching and organized with 30 colleges and 12 departments, with 93 undergraduate programs, 199 master's degree programs, and 173 options for doctoral candidates.
Also Read: Best Online Courses at Peking University
University of Science and Technology of China
University of Science and Technology of China was opened in 1958 by the Chinese Academy of Sciences. The university's educational principles emphasize fundamental principles and provide students with high-level training that includes new as well as interdisciplinary fields of study.
The university comprises of 15 teaching physical sciences, life sciences, software engineering and electro-optical technology, and much other science and technology disciplines. The approximate tuition fees are 26,000 yuan (~US$3,870) per year.
Zhejiang University
Open its doors in 1897; Zhejiang University is one of the oldest, most selective universities in China. Students can choose from over 120 undergraduate programs and over 300 master's programs. The university offers research in 12 academic disciplines agriculture, art, economics, education, engineering, history, law, literature, management, medicine, natural sciences, and philosophy. The cost of tuition is higher for international students and varies by subject and degree level.
Fudan University
Established in 1905, Fudan University is a highly rated public research university in Shanghai, China. The university has four campuses in downtown Shanghai: Handan, Fenglin, Zhangjiang and Jiangwan. The university provides various opportunities in the arts, humanities and sciences through its 70 undergraduate degree programs, 250 master's degree programs and some 150 doctoral programs, and is proud to have an international outlook. Accommodation is also available for graduate students at the campuses of the university.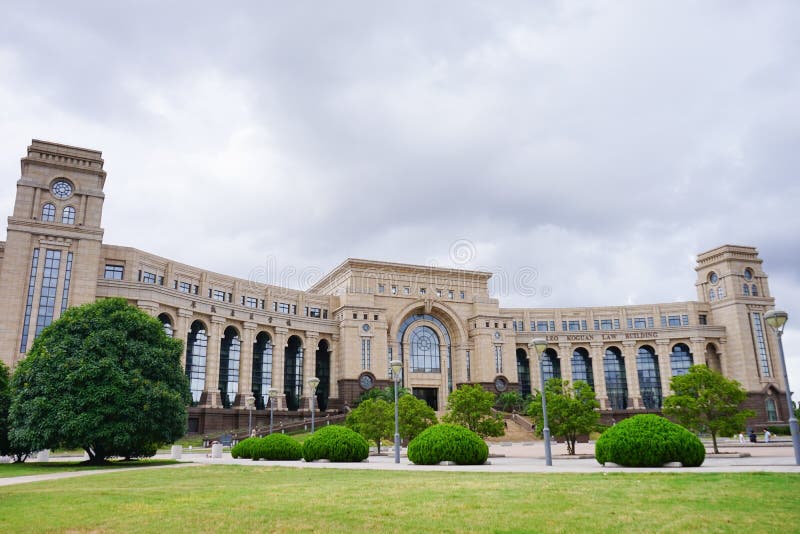 Nanjing University
Nanjing University is a public institution that traces its roots back to 1902. The university offers a range of multi-disciplinary courses in the fields like the humanities, social sciences, natural sciences, engineering and management. This university carries forward the spirit of continuous endeavour for academic and academic excellence working with the aim of 'honesty with aspiration, perseverance and integrity'.
Shanghai Jiao Tong University
With the origins date back to 1896, the Shanghai Jiao Tong University is one of the most prestigious universities in China. The university offers 67 undergraduate programs covering nine major disciplines such as economics, law, literature, science, engineering, agriculture, medicine, management and arts.
The university is administered under the Ministry of Education (MOE) of the People's Republic of China and co-created by the MOE and Shanghai Municipal Government. The main course language of education is Mandarin, although some undergraduate and postgraduate courses are taught in English and run jointly with English and American universities.
Sun Yat-sen University
Established in 1924, Sun Yat-sen University was initially known as Guangdong University. Faculty members of the university dedicate themselves to students and academic research, pursuing the broader development of the entire society. It is built on a solid multi-disciplinary foundation of humanity, social sciences, natural sciences, medical sciences, and engineering, Sun.