Just getting out of high school can be tough enough, but what about starting your career as a college student or a university student? You may need somewhat of a push to get you through some of the hardships that college and university give you.
The advice can be great to have, but where to get it if your friends are in the same boat as you? Books can help you with this, so here are some of the best and highly recommended books on emotional intelligence if you are in international student and are studying either through your first year or last year.
1. Improve Your Emotional Intelligence – Communicate Better, Achieve More, Be Happier
This book is one that you should consider reading because of its depth into which it goes when dealing with your emotional self and teaching yourself how to be more emotionally stronger than you currently are. The author is Christine Wilding, and this book is available in eBook form.
It teaches you how to better your relationships with people, as well as how to communicate better with people that surround you.
2. Emotional Intelligence
Daniel Goleman wrote this book with the sole purpose of creating better emotional intelligence for yourself. You can buy this book online and read through it if you would like. The book delves into the psychology and neuroscience of emotional intelligence.
It dives into an insight of the two minds which Goleman claims are the rational mind and the emotional mind. It includes experiences from Goleman's frontiers of psychology as well and has a different take than other emotional intelligence books.
3. Primal Leadership
This is another book written by Daniel Goleman. It will help you to "unleash the power of your emotional intelligence". The book was published years ago in 2001, and it deals with individual styles of leadership that will help and assist you in your path to finding your emotional intelligence.
Goleman writes about six fashions, which you will have to read more about after purchasing the book, or you can find information on it online. There is a lot of academic citations, making this written work more trustworthy and valid. 
4. Emotional Intelligence 2.0
This book is a summary of emotional intelligence and what it entails. It is one of the most famous books out there when it comes to the emotional intelligence of people. It was written by Travis Bradberry and Jean Greaves, who are the co-founders of TalentSmart.
For this book to go into what it is, they had used the information of over five hundred thousand individuals. This is how you know this book can be trusted as it is somewhat of a tried and tested method. 
5. Emotional Intelligence 
This is a book written by David Clark, and it is a 21-day step by step guide that will allow you to master your social skills, improve your relationships, as well as boost your EQ. This book is an audiobook, so you might find it on websites such as audible.com.
This book is a great one for those people who are new to the topic of emotional intelligence because it makes the links between emotional intelligence and one's social life easy to grasp. You can listen to this book and learn more about how to handle your emotional intelligence.
6. HBR Guide to Emotional Intelligence
This book is a Harvard business review guide to gaining your emotional intelligence. It deals more with how aspects of emotional intelligence can be dealt with in the workplace.
This book teaches you many skills, such as how to perceive emotions, being aware of your feelings, as well as managing your own emotions. This can be accessed on the Harvard website, and you can also listen to the book on Audible as it is available on that platform as well. 
7. Emotional Intelligence for Dummies
This is a book by Doctor Steven Stein, who is the CEO of MHS (Multi-Health Systems). There are 19 chapters in this book, and the author covers five parts in this book. Part one includes a new kind of intelligence, and part two covers the essentials of emotional intelligence.
Part three covers emotional intelligence and work, part four covers how you can use your emotional information in your own home, and part five covers the portion of tens, which is a ten-part approach that can be used to enhance your emotional intelligence. 
8. Emotional Intelligence for Sales Success 
If you are studying business or you have your own business, or you simply want to have your own business one day, and you are looking for a book that encompasses that as well as emotional intelligence, then look no further than Colleen Stanley's book mentioned above.
Colleen is a professional sales trainer, and she is also the founder of Sales Leadership. In her book, she helps us understand and discusses emotional intelligence and how it can play its part in helping people to understand better, meet and connect with other people around us and in our environment. 
9. Leadership: The Power of Emotional Intelligence
This is yet another book by Daniel Goleman, and it is perhaps his most renown one, however. The book is worth over 20 years' worth of Daniel Goleman's work, and it is all summarized into a book for your convenience.
It goes through five parts, firstly, leadership that gets results, secondly, what makes a leader, third, managing with heart, forth, the social brain, and finally, fifth, the sweet spot for achievement. This book can be purchased on Amazon, and it is just for you if you want all of Daniel Goleman's work summarized into one great book for you to read through.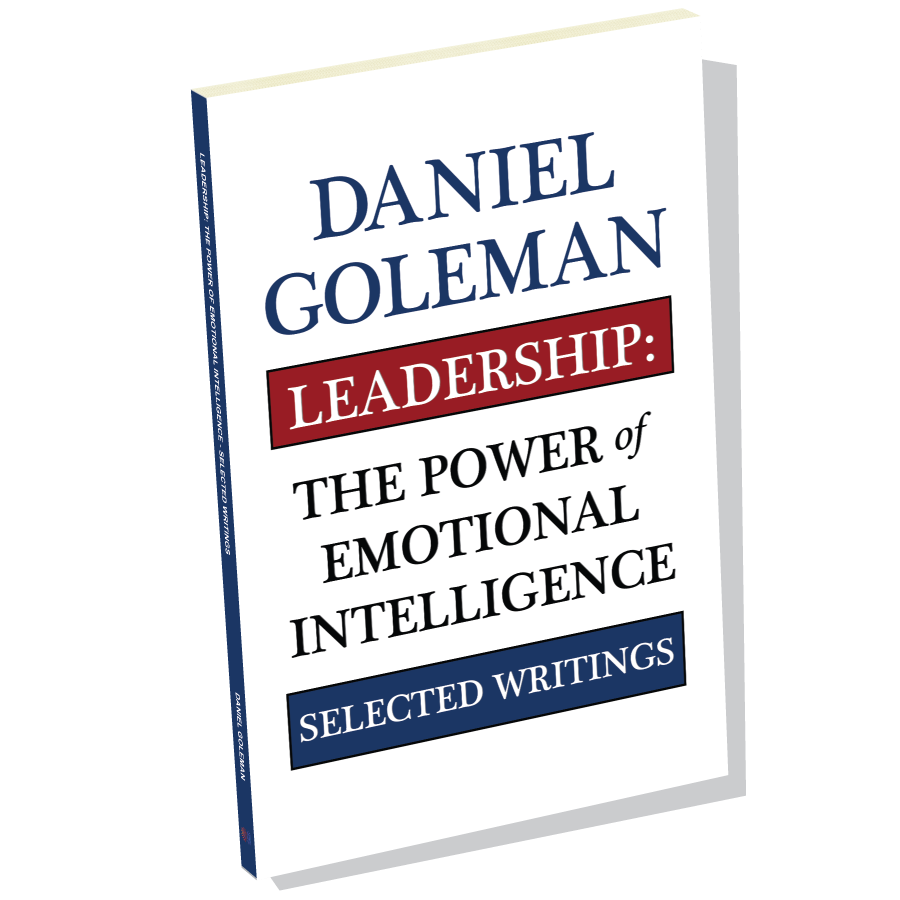 So, there you have nine great books on emotional intelligence if you are especially an international student trying to find your way and trying to help yourself cope in the big world out there.