The mighty sun does more than just providing us with light. Its particles or photon comprises of energy which powers the Earth. This energy is responsible for the weather systems and energy sources on Earth. 
Solar energy is abundant, free (capturing it needs equipment), renewable and clean energy. Solar power can be harnessed and converted to usable energy with the help of solar thermal collectors or photovoltaic.
Solar energy accounts for a small percentage of global energy consumption, but the lowered costs of solar panels and long term usage are encouraging people to install them.
Here is a list of solar energy pros and cons for you to decide how effective this type of energy is: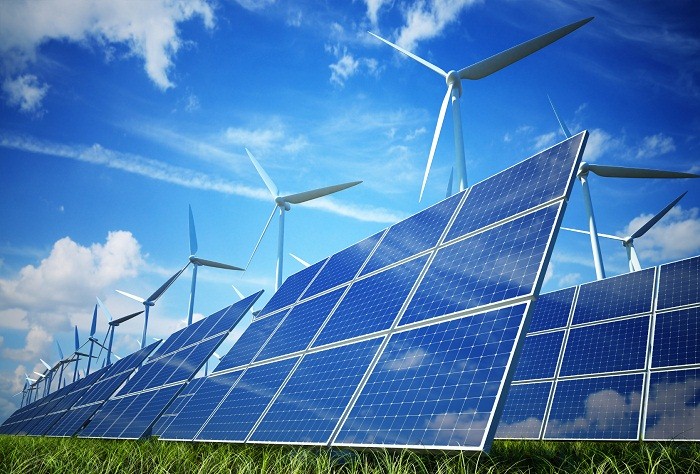 Pros of Solar Energy 
Renewable Energy Source
One of the best pros of solar energy is that it is freely available throughout the world. Unlike other fuels like oil, coal, or uranium, it cannot get less or finish.
As long as we have the sun, we have solar energy and scientists say it will take about 5 billion years for the sun to die. 
Lowers Electricity Bills
Another benefit that solar energy has to offer to its users is that it helps in keeping a check on your high energy bills. The decrease in your energy bills will depend on the size of the solar system that you are using and the amount of energy that it is harvesting to fuel your home.
Extra power harnessed can be rented to the grid for which you can receive additional income too.
Low Cost of Maintenance
Once installed, solar systems do not require much maintenance. The cleaning can be done just once a year and manufacturers provide a warranty of 20-25 years. The inverter needs to be changed once after 6 – 10 years only. 
Technology Development – The solar power technology is evolving continuously, and there are a lot of prospects for this energy in future.
Innovations in nanotechnology and quantum physics and can raise the efficiency of solar panels and probably twofold the electrical input of the solar power systems.
Cons of Solar Energy
High Installation Cost
The solar panel system is pretty expensive. If you have a big house, then you would require more of everything. Solar panels, cables, inverter, batteries and installation charges can build up to a lot. With the development of technology, the price of solar panel systems may go down. 
Dependent on Weather
Even though solar energy can be harnessed when it rains or is cloudy, the efficiency does go down. Proper sunlight is what ensures appropriate harvesting of solar energy. This makes it impossible for one to be dependent entirely on it, requiring a back-up source of energy. 
Requires a Lot of Space
Solar panels need a lot of space to be installed, and in most homes or places, the roof may not be big enough to install them. Therefore people would have to limit themselves to lesser solar panels to fulfil a part of the energy required by their house. 
It Causes Pollution
The transportation and installation of solar systems emit greenhouse gases, which cause pollution. Harvesting solar energy through the solar panels releases toxic materials, which indirectly affect our environment and cause pollution.
These hazardous materials are issued when the photovoltaic systems process energy using the photons. However, this pollution is much less than the infection that is caused by other sources of energy. 
Solar energy is beneficial and can be put to various uses. With some more development, its cost can be made user-friendly so more people can benefit from this clean and renewable energy.