Understanding the overall impact and misconception that may occur due to the crossed signals is important to be happy and successful in college friendships. Norms and expectations regarding romance usually depend upon the cultural background and preferences of the individuals.
International students realize these expectations when they meet with people from different parts of the world during their academic life abroad. Sometimes, customs do not allow people to ask someone about becoming their significant other. However, the slow advancement and constant signals of involvement may help students to convey their feelings to the person they like. 
Important tips for international students to understand their classmates 
Gradually get knowhow about them 
If you think you are deeply involved in someone, give yourself some time and do not rush the things
Start with formal greetings
Try to develop a comfort level with them 
Ask about their cultural norms in a friendly manner
Introduce your cultural background to them
Offer help and cooperation decently and politely. If you assist them in their studies, you will be able to develop a positive connection
Start building trust 
Show them they are important to you and you like their company 
When you start giving time and importance to someone you like while studying abroad, they will begin receiving a signal that you value them, and there is a likelihood that they reciprocate in the same manner.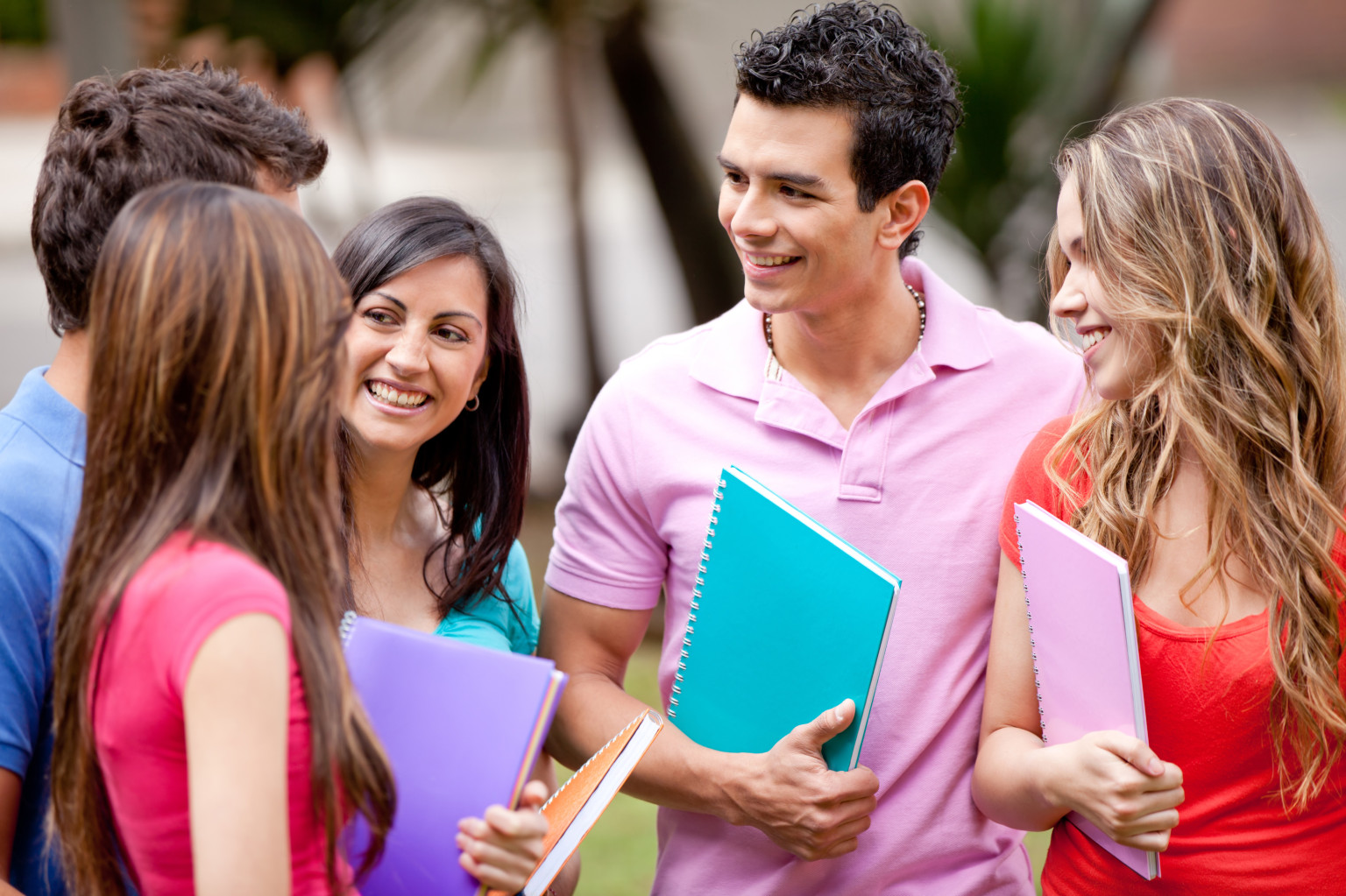 Once you end your conversation with them, convey to them that you liked their company. These small gestures may result in strong bonding in the future. Knowledge about culture is essential to avoid any misunderstanding and embarrassing situation. 
Romance Can be Accidental
The overall culture in educational institutes abroad enables individuals to develop an understanding of each other. This is one of the advantages of studying in foreign countries that you may spend time with someone you like with mutual consent.
When you have leisure time, and you socialize with your classmates, you may develop feelings for them without any prior intention. When you think you should build a relationship with someone, honestly tell them about yourself and your background. 
Romance has Different Forms
 When you feel an attachment with someone or start seeing them, make sure you ask questions as to what they will be doing and with whom so that you already know the expectations of other person and they could also know about your decisions. The misconception may arise in the relationship of a boy and a girl.
At times, you may equate friendship to a romance, and it might cause embarrassment in the future. Therefore, it is better to be clear regarding the nature of the relationship before you go any further or develop any feelings for someone. The twist of words and indirect communication may create misunderstanding, and that is why it is in the best interest of students to explain what they feel. 
Romance During Group Events 
 Sometimes group activities and events may lead to a romantic relationship between the two individuals. Students have an opportunity to know each other intimately on these occasions.
In the multicultural environment, students often get a chance to hang out in groups such as in a club or a concert, and from there, the romantic relationship between two individuals may begin. In such events, students get to know the preferences and lifestyles of their classmates.
They may get surprised after knowing the cultural similarities between each other. The extracurricular activities serve as a platform for the classmates to learn about one another. In other words, the experience of studying abroad may introduce you to your soulmate. It sounds great! Isn't it?
Plan if you are going out with your significant-other 
 When you have decided to go out with the one you like, always plan and be clear as to how you will reach the spot. If you have arrived in a night club or a hotel, still place an order by keeping in view the choice of your partner. Always ask them what they like and then order; it will send your partner a strong message that you value them.
Dressing up excellently leaves a good impression on your romantic partner; they would feel that you have specially dressed up for them. Dining out or hanging out on and off brings individuals close to each other. Also, make sure you have enough money available to pay for what you order. 
More Tips for Students
International students may engage in a romantic relationship while studying abroad, but they should never forget their academic responsibilities. Always keep in mind that you have to get good grades in the subjects that you are considering.
Be mindful that studying abroad is a life-time opportunity for you and you have to be successful in the future. Every individual needs a partner, but always try to adopt a balanced approach in your life; give proper time to your studies and then manage romance. If your soulmate is your class fellow, make them realize the significance of reviews. 
Final Takeaways
Studying abroad is an excellent opportunity for any student. In a multicultural environment, students may start considering someone their significant-other. When you think you have developed emotions for someone, learn about their culture.
Knowhow about their norms and practices is of primary importance. Start your moves with formal greetings and then make advances gradually. When you understand the culture of your significant other, introduce your culture to them. In this way, you will develop a good understanding with them. Sometimes misunderstanding and expectations also become part of any relationship.
To dispel such confusions, make yourself clear in the first place so that you could maintain transparency and fairness in your relationship. If you are involved in a romantic relationship, always keep in mind that you have to get good grades in your studies. Maintaining balance in reviews and the romantic relationship is the key to achieve success while studying abroad.