Living far away from home in a new academic and social environment can affect a new international student in different ways. Students studying abroad face problems like anxiety depression problems with relationships breakups academics problems, learning disabilities, attention problems. If we add them all up more than 50 per cent of the students are caught in the negative rumination.
These ruminations, obsessive-compulsive, the flow of thinking is negative dwelling on past misfortunes the misbehaviour of other people negativities catch international students in their claws. That makes them victims of their own minds. This is a refractory period where the mind gets caught in the grip of an emotion, memory desire, and we can't see outside of that filter.
Students need to develop kind of a psychological immunization to help prevent them from falling into ADHD (Attention Deficit Hyperactivity Disorder) succumbing to that the whole environment is screaming for the entropy of the mind. 
Learn How to Be Relax
Relaxation is a skill to be cultivated to set your body at ease to set our mind at ease. There's the key to mental balance have a big space of the mind that everyone around, near and far they are all real to you. There you find the emotional balance so your own well-being is inextricably linked with the well-being of all of those around you and there's the key to mental and emotional balance.
Live in Present 
The first point is relaxation loosening up released into the present moment. Many students get caught up in thinking about the past or the future. The past is no longer exists, the future is not there yet, so if you are interested in reality than start living in the present. It is in the middle that has not yet passed and is not the future.
The relaxation is in what is happening right now it will help you in releasing into that and then to stabilize to find that little a presence of mind. Stabilization defines as inner stillness stability composure collectiveness where the Sanskrit and Samadhi which is now part of English language also the unification of the mind get your act together in the present moment focused stably relaxed.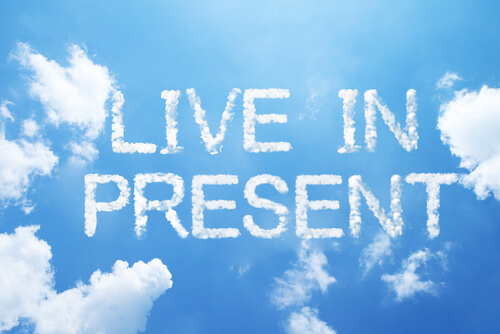 Make a Choice Wisely 
Things will happen on their own as we have the options to make a choice. Attend closely inwardly and attend closely outwardly, developing a real sense of empathy towards yourselves which is just the opposite of low self-esteem, attending carefully to ourselves, which is just the opposite of narcissism.