When we think of foreign countries, we often think of travelling abroad and then coming back home. Some might even think of settling down abroad. If travelling abroad every once in a while is not something you can settle for, then studying abroad and then settling down can be an excellent option for you. 
When it comes to studying abroad, there are plenty of options to explore. From some of the best countries for students to study into some of the best courses you can apply for, there are so many things to think about when you want to study abroad! 
Whether you wish to study abroad after your 10th examination in India, after your 12th, or after completing an undergraduate course, you can explore plenty of options and make the right choice for yourself.
There are a few requirements you need to have if you wish to study abroad; When you wish to enrol in a school, college or university abroad, you need to qualify certain requirements to be accepted. As long as you are eligible, you can apply to one or as many institutes as you wish, giving you a higher chance of getting accepted into one of them. Here are the eligibility criteria for applying to a school or college abroad: 
Also Read: What are the Best Countries for Indian Students to Study Abroad?
You have to have good academic standing; you should have acquired high marks in all your examinations (at least 70% and above)
You should have the financial background to be able to fund your course and stay abroad. If you do not have a strong financial background, you can apply for a scholarship based on certain factors like your parents' economic background, having all the appropriate documentation to prove them, and securing high marks and showing potential for the future
You should start researching and applying to schools and colleges at least 15 months before the deadline. You will also require to have a Statement of Purpose, a resume, letters of recommendation, all your academic records, your college application, and your essay prepared. 
You should sit for English language tests such as TOEFL and IETLS. If you are applying for undergraduate or postgraduate studies in any university abroad, you will also have to sit for standardized tests such as GRE, GMAT, SAT, etc. You will have to secure high marks on these examinations and attach the results along with your college application. 
Best Countries to Study Abroad from India: 
When it comes to choosing the best country to study overseas, you will have several options at hand. While one country might be a better option due to its curriculum and professors, another country might be better due to its zero tuition fee education system! Depending on your requirements and your plans, you can choose a country to study in. Here are some of the top countries you can study. 
Canada
About 14% of the international students studying in Canada are Indian students, which goes to say that this destination is extremely popular for young students. The Canadian government has also recently introduced some changes in their immigration laws, which have several benefits for Indian students.
Also Read: Why Canada is One of the Best Countries to Study Abroad?
One such change in the immigration policy is: those international students who graduate from a Canadian university securing very high marks can be offered a permanent residency in Canada. Some of the best universities to study in Canada include: 
| | | |
| --- | --- | --- |
| Ranking | University Name | Tuition fees |
| 1 | University of Toronto | 45,690 CAD |
| 2 | McGill University | 29,200 CAD |
| 3 | University of British Columbia |  38,946.2 CAD |
| 4 | University of Alberta  |  20,395.2 CAD |
| 5 | University of Montreal | 7,500 CAD |
| 6 | McMaster University | 22,471.2 CAD |
| 7 |  University of Waterloo | 11,061 CAD |
| 8 | Western University  | 24,851.7 CAD |
| 9 | University of Calgary | 12,695.9 CAD |
| 10 | Queen's University | 27,513 CAD |
Germany 
When it comes to exploring some of the most popular options of study destinations in the world, then Germany is one of the best ones you can explore. The most alluring fact about studying in Germany is the fact that international students can enjoy zero tuition fee education in public universities here. The universities where tuition fee is charged, you will find that the costs are extremely low, making it a very popular option for international students. 
Also Read: Why is Germany Ranking as Top Study Abroad Destination?
Talented students who wish to obtain scholarships to study in Germany will find several options for themselves. However, the DAAD is a unique program that is particularly dedicated to Indian students. 
Some of the best universities to study in Germany include: 
United States of America
The USA is also an extremely popular study destination, which is chosen by lakhs of Indian and international students every year. Not only do you have the benefit of a world-class education system in the US, but there are also excellent universities, courses and professors. The education system in the US is very different from India, where it focuses on all-round education rather than sticking to theoretical knowledge.
Also Read: Why do you want to Study in the USA?
Students have the liberty to explore all kinds of courses and programs, and even take internships while they are studying here. Along with this, you will find an immense amount of cultural diversity, as students from all over the world can be seen studying in schools, colleges and universities here. 
Here are a few top universities in the US to study in: 
Top Universities to Study in the USA
| | | |
| --- | --- | --- |
| Ranking | University Name | Tuition fees |
| 1 | Princeton University | 45,320 USD |
| 2 | Harvard University | 47,074 USD |
| 3 | Stanford University | 47,940 USD |
| 4 | Yale University | 49,480 USD |
| 5 | Massachusetts Institute of Technology | 48,452 USD |
| 6 | University of Pennsylvania | 51,464 USD |
| 7 | Columbia University | 55,056 USD |
| 8 | Duke University | 58,198 USD |
| 9 | Johns Hopkins University | 52,300 USD |
| 10 | University of Chicago | 53,649 USD |
Here, we have mentioned some of the most prestigious colleges and universities in these top 3 countries where you can study abroad. However, you will have even more choices depending upon whether you wish to join a school, an undergraduate program, a postgraduate, masters, vocational training or a PG diploma. The choices are plenty, and with the right amount of hard work and excellent results, you will be able to join the school or college of your dreams. 
Along with the opportunity of studying abroad in an international environment, Indian students can also use this opportunity to travel around the country, immerse themselves into different kinds of cultural experiences, explore cuisines, fashion, music and get a chance to make amazing connections, both personal as well as business connections.
The opportunity to study abroad is a great one for Indian students, and studying hard and achieving good results is the only way to make that dream come true. 
Best Scholarships for Indian Students
Inlaks Scholarships for Indian Students at America, Europe and UK Institutions, 2020
Inlaks Shivdasani Foundation is providing scholarships for pursuing university courses and specific programs. The scholarship covers, for the tuition fees, adequate living expenses and one-way travel.
GREAT Abroad Scholarships in India, 2020
British Council is inviting Indian applications to apply for GREAT Abroad Scholarships. Candidates must have an undergraduate degree to gain entry onto a postgraduate program at a UK university. The award varies according to the universities.
Academic Excellence Scholarships for Indian Students in the UK, 2020-2021
The University of York is offering Academic Excellence Scholarships for Indian Students in the UK. The student s must be intended to study a full-time undergraduate or postgraduate taught masters course based on the University campus. The university is providing £2,500 to £15,000.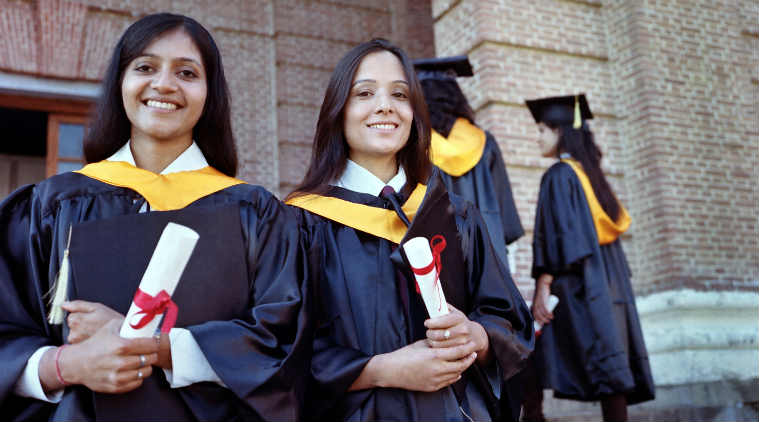 Bishwa Bangla Scholarships for Indian Students at SOAS University of London
The SOAS University of London is providing the Bishwa Bangla Scholarships for highly motivated candidates. To be eligible, the applicants must be ordinarily resident in West Bengal, India. The successful aspirant will receive the amount worth up to £39,540 for one year only.
Sasakawa Studentship for International Students
The Nippon Foundation and the Great Britain Sasakawa Foundation are offering up to 30 postgraduate studentships per year on the study of Japan each academic year from 2020 to 2023. The award is open for studying the masters and PhD degree program. The grant worth up to £10,000 for the duration of your studies.
Gay Clifford Awards for UK and EU Students at UCL
The University College London is a delight to announce the Gay Clifford Awards for UK and EU students for the academic year 2020-2021. The university offers these grants to those eligible female candidates who will commence in the master's degree coursework at UCL. The value of each award is £10,000, tenable for one year of full-time study.