Paying off federal student loans through credit is not the right option for you. However, you may pay your private student loans with credit cards. Payment using your credit cards to pay off your student loan has both advantages and disadvantages. Credit cards' interest rates are higher compared to student debt interest rate.
Some students think that paying off debt with a credit card might be easy for them, but it's important to get complete information before making a final decision. You should know how to handle your student debt.
 For some students, low-interest rates on a transfer are tempting, but there are some risks if you pay off your student loan using a credit card.
Risks
Your Student debt may not accept payments via credit card.
Certain loan services do not accept student loan payments through credit cards. Therefore, a balance transfer is usually a better option for using a credit cardto pay off your student debt.
The option of Negotiating with a loan provider is no longer available to you.
If you have difficulties in making your student loan payments, your loan provider may offer you a less interest rate. It would be an interest-only repayment program; you may call it forbearance.
 Shifting your loan balance on a credit card won't allow you to benefit from the negotiation option.
Credit cards generally charge higher interest rates. 
Credit cards appear to be an option for you to avoid missing student loan payments. However, the amount that you shift to your credit card will have a higher APR of a credit card instead of a typically low-interest rate on student debt.
Fees apply for Balance transfer credit cards.
The amount of interest to be considered for direct credit card payments might not appear the right choice for you. Transferring balance of your student loan balance to your credit card seems viable. Several balance transfer cards offer a lower interest rate for the money you transfer.
Besides, a few cards give an initial period in which the APR is lower in particular during the first 12 to 18 months. On several occasions, balance transfers come with limits on the amount you transfer.
Secondly, there is a fee for transferring the amount or the number of transfers you make. Thirdly, higher APRs apply to your whole balance once an introductory window expires.
Credit Score can decrease.
When you shift your student debt to credit cards, your credit score can drop. Additionally, you end up reducing your credit utilization ratio. The lower credit score affects your overall credit history.
Advantages of paying back your student debt using a credit card
You get some advantages if you pay off your student loan with a credit card.
A credit card can offer more paying back flexibility.
When your student debt grace period is over, your loans are like the other debts: you need to repay them regularly as per the schedule.
If you can shift your student loans to the credit card, perhaps the bank may offer you a minimum balance according to your requirements. In this situation, you may avail of a more favourable APR.
Shifting your student loan balance to your credit card can often lower your interest rate payments.
When you shift your student loan balance to your credit card, the lower interest rate may be available to you, which is a great thing. Several balance transfer cards provide initial APRs at almost zero per cent. Yet, these low rates are generally on offer only for your initial 12 or 18 months being a cardholder. Later, service providers might charge fees like conventional credit cards. Subsequently, your rate will increase that will be charged against your remaining credit card balance.
Can I have interest rates lower than the credit card's interest rates?
Generally, student loan interest rates are lower than credit card interest rates. Nevertheless, there is an exception to balance transfer cards that normally offer very low rates for a fixed time.
On the other hand, interest rates for private loans may be higher than that of federal loans. On average, credit card interest rates are in the mid-teens, and in some cases, they can be much higher depending on your credit score and the conditions defined by your card provider.
Student Loan payment options
Students often look for different paying back options. Repayment through credit card balance transfer is not the only option for them. They can pay back loans directly according to their promissory debt agreement using a credit card cash advance.
A special repayment program is another option, which you may avail after negotiations with your lender.
Following are the repayment options for students.
Pay off your loans as per the agreement in your promissory note. When you get a student loan, your signature is on a promissory agreement, which specifies the due date of your repayment along with the interest rate. You may get the lowest interest rates and flexible terms if you repay your student loan as per the original deed. 
Obtain a cash advance on your credit card(s).
You may qualify for cash advances because of your card(s). These cash advances help you to repay your student loan. The cash advances may also lead you to activate a substantial APR; thus, increasing your credit card balance.
Negotiation of repayment program with your lender/service provider. Federal loans provide you with different repayment choices if you are eligible. These offers include graduated repayment or extended repayment option. On the other hand, private lenders do not give these options. But they might show a willingness to work with you or provide temporary low payments if you provide them with proof of your financial need.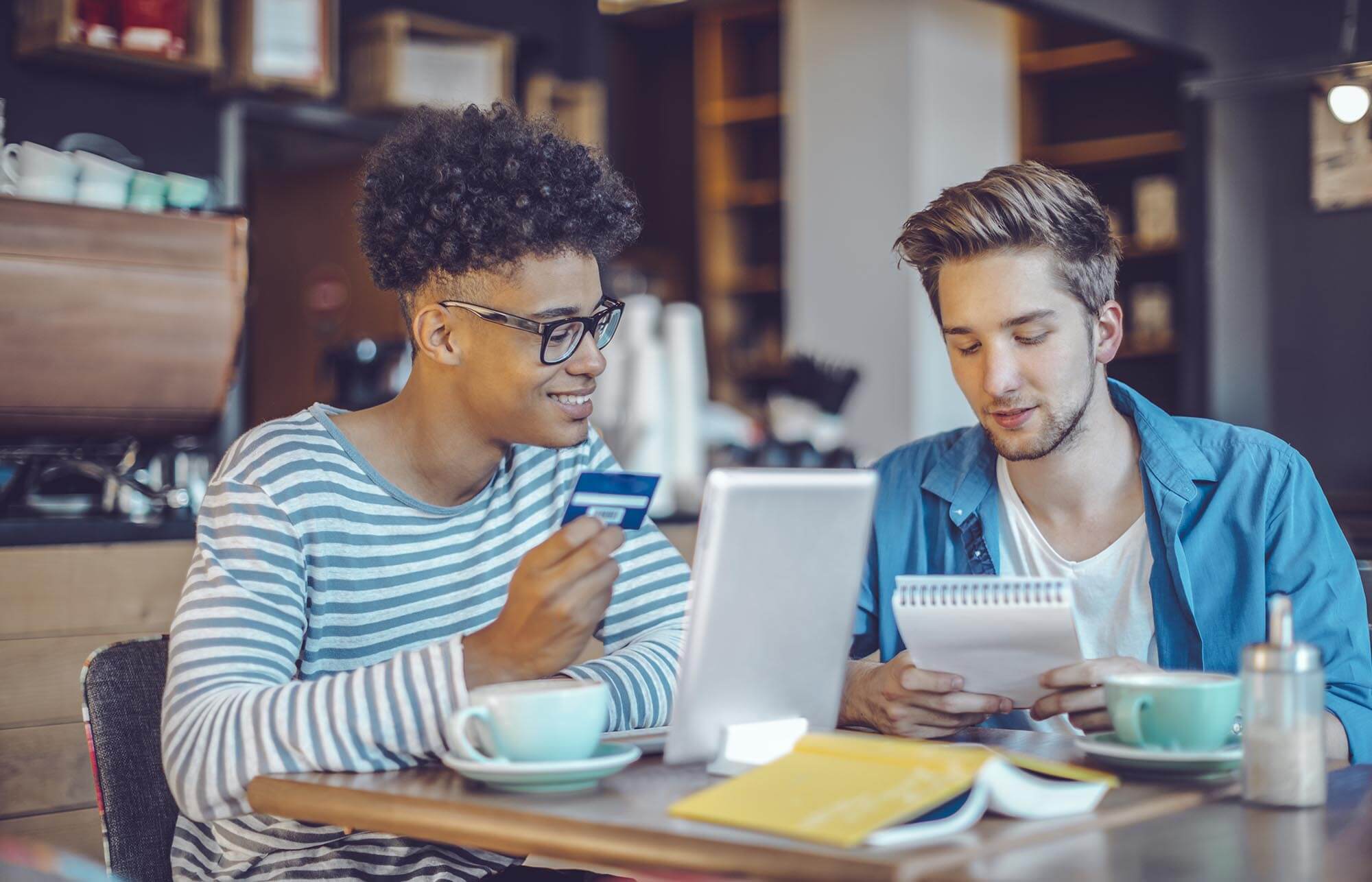 Final Word
Paying back student debt with a credit card has advantages and disadvantages. If you have a private loan, then paying off your student loan with a credit card is the right option for you. This approach can provide you with better repayment flexibility. Get complete information before deciding which student loan repayment plan is appropriate for you.
Meta Title:
Can you pay Student Loans with a Credit Card?
Meta Description:
Can you pay a student loan with a credit card? The article guides students about paying back options; their advantages and disadvantages.