Education in Finland promotes it as a great destination to get a high-quality education and study. It is home to some of the best universities in Europe that provides top-notch study abroad experience.
Finland colleges and universities comprise of a variety of degree and vocational programs across. Finland provides several advantages for its students wishing to seek a study.
Check our database to compare each college in Finland in order to find the one that meets your needs. Wish you all the best!!
University of Helsinki
The University of Helsinki is one of the leading comprehensive universities of the world. The university comprises of various master's degree programs that are taught entirely in English. Specialized in the area of research, it is an internationally renowned university for its high-quality teaching, research, and innovation. The university's 11 faculties are home to several departments. The university enjoys significant influence all around Helsinki and in the rest of Finland.
Also Read: Why Study in Finland?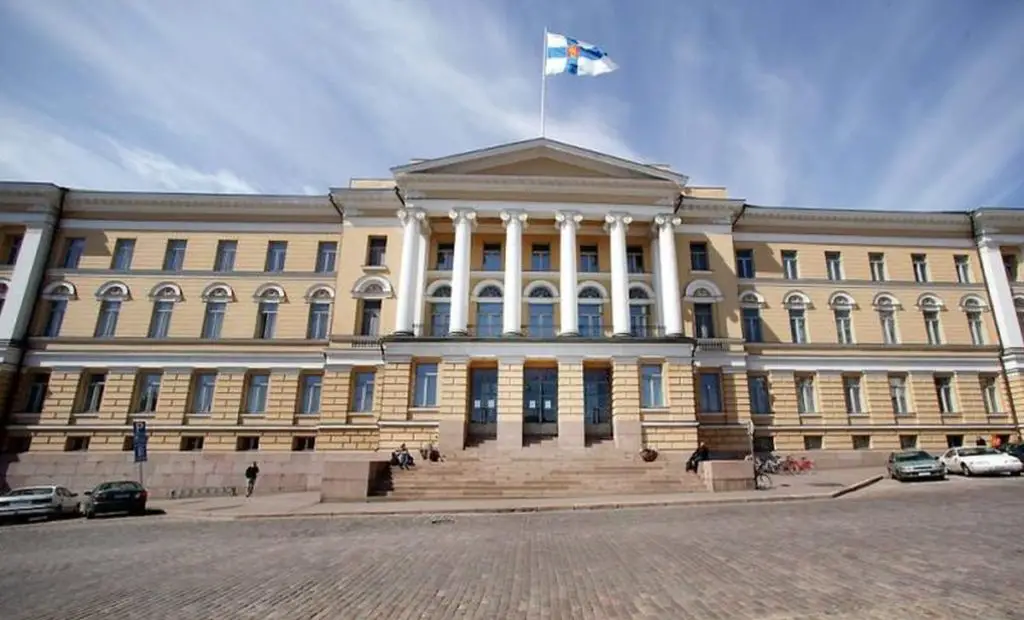 Aalto University
Aalto University is a public higher education institution based in Otaniemi in Espoo, Finland. The university offers undergraduate, master and doctoral programs in all areas of its study. The courses are available in major in schools of art, design and architecture, chemical technology, business, electrical engineering, engineering, and science. Students are highly encouraged and supported to excel in their life and their studies.
Also Read: Best International Scholarships in Finland
University of Turku
Open its doors in 1920, University of Turku is a multi-disciplinary international research university based in southwest Finland. The university has various study and research opportunities in seven faculties and seven independent units with subjects in humanities, economics, medicine and social sciences. Every year, more than one hundred different innovations and dozens of inventions are revealed by research conducted at the University of Turk.
University of Jyväskylä
The University of Jyväskylä is a public institution that traces its roots back to 1897. It is the second-largest Finnish university with two student housing complexes in the city's suburbs, with a total capacity of about 5,800 students. The university combines a high level of competence in education, natural sciences, humanities and social sciences, and sports and health sciences, as well as a multi-disciplinary unit in economics and business administration.
University of Oulu
The University of Oulu is one of the leading universities in the field of international science and imparts its knowledge through multidisciplinary research and education. The university conducts research on people and culture in a changing environment, as well as opportunities that new technology provides to improve the well-being of people and the environment. The university also provides scholarship opportunities for academically talented international students.
Lappeenranta University of Technology
The Lappeenranta University of Technology is a multi-disciplinary higher education institution in Finland.  High-class graduate programs are available in eight areas of professional studies and technology. Candidates who want to obtain a doctorate sword at Lappeenranta can do so through their PhD programs in Philosophy, Business and Technology. It is one of the 20 most promising and fast-developing Challenger Universities in the world. Each year, around 300 new degree students in our programs begin their studies in English.
University of Eastern Finland
It is a renowned centre for research and teaching related to education and human development, new materials and information technology, and border studies and Russia. The university has two campuses located in Joensuu and Kuopio. The university comprises four faculties such as the Philosophical Faculty, the Faculty of Science and Forestry, the Faculty of Health Sciences, and the Faculty of Social Sciences and Business Studies.
Åbo Akademi University
Established in 1918, Abo Akademi University is the third university in Finland. The abundant efforts of the university enable multi-disciplinary institutions both in research and education. The university has a strong place in the Finnish education market in interaction with society and professional life and in international research.
Also Read: New Immigration Strategies for International Students in Finland