For international students, successful completion of a certification course opens the doors for the highest paying jobs. Also, these courses improve their chances of getting a promotion, increment in wages alongside job switching. One must have the necessary skills, which will help them to thrive in that field. The duration of these courses differs in the time spanning from some months to years.
Good news is that class timings are flexible; students can take classes in the morning, evenings, weekends and via online. Achieving advanced skills has become the need of an hour. So, here is a list of the best courses that will help you to know more about the high paying jobs.
You need to take exams to clear certification courses, and it helps in securing employment
Keeping in view your interest, plan for a certification/course; meanwhile, keep carrying out research in the relevant job market.
A few programs may require your attendance for a short course, and then you will appear in an exam. Such applications will get you to visit labs for practical.
According to the requirement of some courses, you may have to attend classes for six (6)months before taking the exam.
Job markets require some work experience. You may have to serve as a trainee for getting some experience before securing a job relevant to your field. 
Quick certification programs are also available, and that may provide you with the certificate in some days; all you have to do is to attend the seminar/classes. Probably these types of seminars do not help earn a job, but they may update your current skills/information. 
In the year 2019, the Healthcare industry offered plenty of short-term courses and programs without any prerequisite of degree. Individuals whose interest lies in healthcare can get these certificates to secure a job. Although this type of certification is not a replacement of degree, still you will be able to get some knowledge. 
IT certifications also enable you to get high paying jobs (almost in a couple of years). If you are ambitious to join the software industry, get a degree and get certification (highly recommended if you are not a degree holder) for long-term prospects. In this year, the industry is offering high paying jobs, particularly in cybersecurity, programming, Artificial Intelligence (Machine learning) and cloud engineering.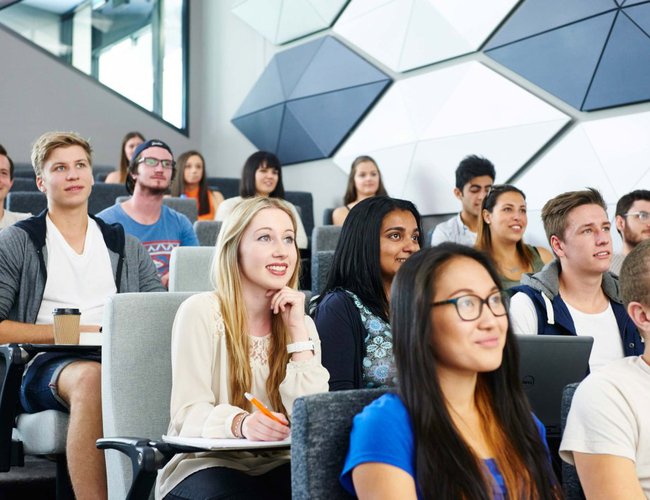 Following short term certifications will be helpful for you to start a career and make progress.
Cloud Engineer:
Certifications in Azure and AWS enable you to earn a reasonable salary in the market. Plenty of jobs are available in this field and of different levels ranging from senior to junior. 
IT Certification Programs:
Certifications in IT such as MCSE, CCNA, RHEL, Java and others are in high demand (certification with some experience always improves chances for better prospects). Experience of 2-3 years may result in high paying jobs. If you are already on the job, try to get these certifications for getting a significant increment in your salary. Also, certificate courses will keep you updated about the current trends in the industry. 
Dress-making and designing:
The certificate course will enhance your skills, whether you plan to work as a tailor or start your own business. Skills will teach you to select the fabric, working and caring for it. If you have an interest in designing clothes, then a dressmaking course will certainly groom you.
Website Designing:
In the online world, there are a huge number of websites and every single day, we see new sites. Therefore, sound knowledge of website designing increases the chances for individuals to secure better jobs in the market. In these courses, individuals learn different types of multimedia. Even the starting salary for knowledgeable individuals in this profession is quite reasonable, and with time they continue to make progress as they gain experience. 
Finance for Professionals:
Certificate courses in finance are for professionals working in organizations and are looking for promotions. The certification in finance teaches individuals different techniques, models and business problems to utilize their concepts in problem-solving areas such as accounting, finance and management. After getting a promotion in upper management, professionals get a substantial pay raise. 
Medical Transcriptionists and Coding:
Healthcare organizations and insurance companies hire medical transcriptionists and coders. They play a significant role in the insurance claim processes. A certification teaches you various codes in use. You get training in making and reading alphanumeric codes that are in use by industry for processing medical claims. 
Restaurant Management:
Hotels and restaurants are in large numbers due to the exponential growth in the hospitality industry and tourism. The certificate program will enable you to develop strong communication and problem-solving skills alongside team management and motivational abilities. 
EMT certifications:
Considering the healthcare requirements of individuals, EMTs (Emergency Medical Technicians) will always remain in demand. The certificate course from a reputable institute will serve as a skill-building tool, and you will be able to earn a decent salary in the healthcare industry. Importantly, you will get an opportunity to save lives, which is a great service to humanity. 
Systems Security:
Over the last few years, hacking has increased, and this is why the industry is looking for system security professionals. The certification in system security will provide you with the knowledge to protect your employer's data and overall system from malicious attacks. The course is especially helpful for the individuals already familiar with coding and computer. 
Concluding Thought
Finally, as an international student, you would like to equip yourself with advanced skills for decent earnings. Different certification courses will help develop your skills. The global market is getting highly competitive and diverse. So, to have strong footings in the job market, you need to update your skills.
Certification courses in System security, IT, healthcare, and tourism sector are in high demand. Courses also boost the career of degree holders as they can update their knowledge and skills in their respective professions. International students can qualify these courses according to their convenience and the preferred time slot, for example, in evening, weekends or online. Students! Exciting opportunities are waiting for you.