Every year beautiful beaches, amazing climate attract thousands of international students to study in Miami, a vibrant, diverse city on the east coast of southern Florida, USA. It has multiple selections of accredited colleges and universities that offer a variety of degree programs.
In this tropical destination, students have wider choices in study programs ranging from architecture and bioengineering to culinary arts and philosophy etc.
On this page, you can search for the best colleges and universities in Miami. Explore our list and choose the best college for your future education. All the best!!
Barry University
Established in 1940, Barry University is a private institution based in Miami Shores, Florida. The university provides various courses for graduate students. Barry University Scholarships are awarded annually to talented incoming and transfer students based on academic achievement.
The university offers more than 100 areas of study in undergraduate and graduate programs in majors include social work, nursing, business and education. The Barry Memorial Library confers a wide range of information resources and services in support of the university's educational mission.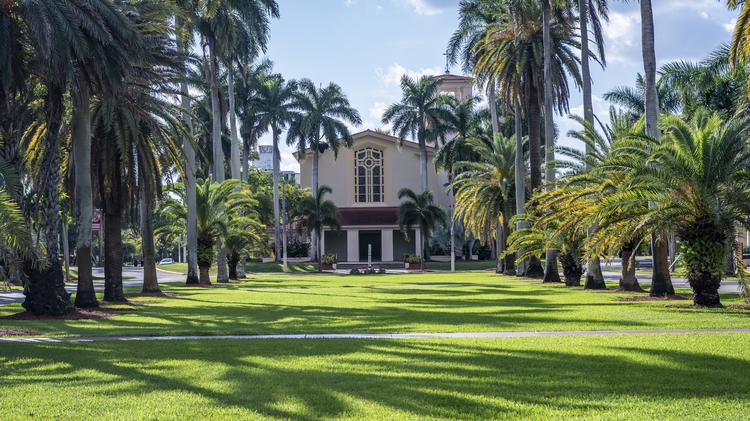 Broward College
Established in 1960, Broward College is a public institution that prepares students for success with majors, college and careers that fit with their unique skills and abilities. It accepts students with a certificate of TOEFL and a minimum score of 79. Broward College continually recognized top higher education institution in the nation.
Broward College has three campuses. It also provides courses for students like Arts, Humanities, Communication, & Design (AHCD), Science, Technology, Engineering and Math (STEM), etc.
Everglades University
Everglades University is a private university and established in 2002; the university offers undergraduate degrees programs in the architecture field like Construction Management, Land and Energy Management, Surveying Management for Construction and Roadway, International Business, Alternative Medicine. The estimated rent and meal expense per academic year for off-campus housing is $7,872.
It organized different types of activities for students like wildlife presentations, interactive games, guest speakers, conservation exhibits, demonstrations, canoeing, music, food trucks, and others.  
Florida Atlantic University
Founded in 1961, Florida Atlantic University is a public institution. It is the leading institution for its higher education in the state dedicated to serving diverse students from all around the world. The university required TOEFL to measures your ability and evaluates your combine your listening, reading, speaking and writing skills.
Students who are not citizens or permanent residents of the US must collect the required documentation at least four weeks before the starting of the program. Students total living cost for the campus is $11,906.
Florida International University
Florida International University is a public institution. Campus housing expense for an average student is $6,984. It offers undergraduate courses for students like Accounting (BACC), Human Resource Development (EDD), Anthropology/Sociology (BA) – Anthropology, Architecture (MA). Scholarships are usually merit-based financial aid (awarded based on your grades and achievements), but some may have financial-based requirements as well.
Florida Memorial University
Florida Memorial University is a private institution and founded in 1879. The university provides for graduate students degree programs in the field of science, computer science, mathematics and students required certificate of CAEL and minimum score at least 6.5 or with higher. The campus housing cost for an average student is $3,460.
Keiser University
Established in 1977, Keiser University is a private institution. It provides Bachelor's Degrees programs for the student. The undergraduate and graduate programs are offered in popular majors like engineering, business administration, accounting BS and others.
The university also offers need-based financial scholarships for students. Total accommodation fee is $22,956. University organized is different types of events for students.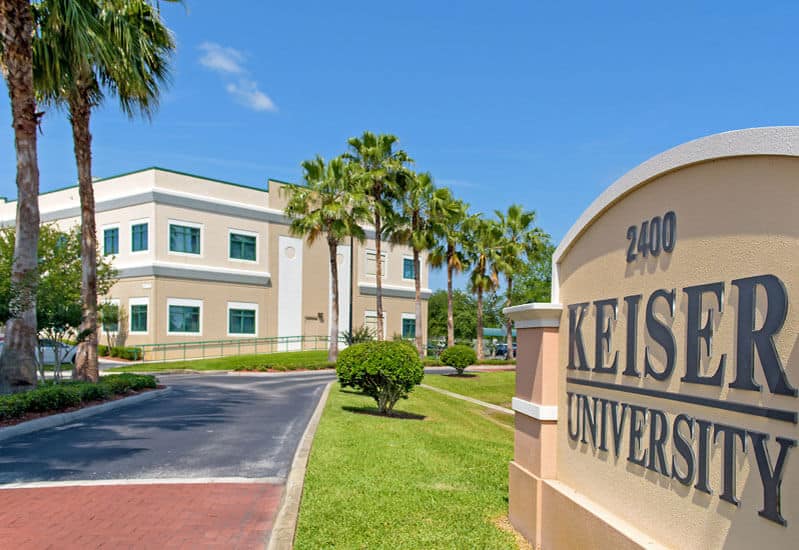 Lynn University
Lynn University is a private institution. The university is one of the best colleges in the world. Student can pursue undergraduate degree programs in the area of business as well as arts such as Entrepreneurship, International Business, Business Administration, Arts and Sciences, Criminal Justice, Liberal Art, Psychology.
The student living cost $11,970 in to live on campus. The majority of the faculty is 73%. Application and acceptance to Lynn is the first step for international students. You must obtain an F-1 student visa.
Nova Southeastern University
Nova University was opened in 1964. It provides graduate and undergraduate degree programs. Student total living cost is $9,560. The university required for students demonstrates English proficiency to be admitted into a degree program. It organized various events and improved skills & knowledge.
The university offers countless scholarship opportunities for undergraduate, graduate, and first-professional students want academic achievement and have leadership potential of future students.
Palm Beach Atlantic University
Opened its doors in 1968, Palm University is a private institution that provides an array of great educational opportunities to graduate & undergraduate students. And also other courses are available in the campus. The total accommodation fee is $5,110. It university provide merit-based scholarships. University required is a minimum TOEFL score of 79 or IELTS score of 6.5 is required. And it organized events, functions for students.