Kentucky is a unique state for many reasons. It is home to numerous reputable academic campuses including the University of Kentucky and the University of Louisville that offer a truly unrivalled study experience.
The state provides a stimulating environment and social atmosphere that will allow you to learn and receive the best education.
On this page, you can search for the best colleges and universities in Kentucky. Analyze the given list and choose the one for your degree. Good luck!
Asbury University
As a private university, The University of Asbury offers master's degrees in education and alternative certification programs and internships, exchange programs, and community service opportunities. At the university, candidates are encouraged to pursue excellence and to integrate their faith and work. On-campus applicant housing paid is $3,904.The university awards various scholarships based on GPA at the time of admission.
Kentucky Wesleyan College
Established is 1858, Kentucky Wesleyan College is a private Methodist college in Owensboro. The college offers bachelor's and master degree programs, and courses are Business Administration in Bachelor of Science, a Bachelor of Science in Criminology, Criminal Justice and an in General Studies completely Online programs.
College accepts applicants IELTS or TOEFL based on results from the testing. College, in collaboration with the United Methodist Church, fosters liberal arts education that nourishes and make ready students spiritually, intellectually and physically to achieve success in life.
Alice Lloyd College
Charted in 1980, Alice Lloyd College is accredited by the Southern Association of Colleges. The college is at number 2 in the best colleges. College offers scholarships to applicants every year that covers guaranteeing tuition, room, board, fees, and books to outstanding scholars. Applicants need to score at least a 17 on the ACT or 810 on the new SAT and have a lower limit 2.25 score GPA and interview process. The college annual living expense budget is $24,290.
Murray State University
Murray State University is a public college in Murray, Kentucky. The university offers 11 associate, 64 bachelor, and 42 master and specialist programs. The university provides various fields of internship opportunities like industries, businesses, educational institutions, governmental agencies and research organizations, located throughout the united nation and abroad. On-campus students will pay a total cost of $14,050 for their room and board.
Brescia University
Brescia University is a co-educational Catholic college in the United States. The university offers undergraduate and master's degree programs. The university has two campuses. It provides several scholarships, awards and bursaries and offers many programs for new and returning students. The student living expenses is $9,900. For admission, the university requires TOEFL Internet-based IBT, Paper-based PBT and the minimum score needed on the TOEFL is 550.
Kentucky State University
Founded in 1886, Kentucky State University provides four associate degrees, 55 undergraduate degrees and six post-graduate programs. The university scholarships are awarded on a competitive basis, and financial assistance is offered to students who have excelled academically throughout their educational experience. KSU offers something for everyone from traditional liberal arts rentals to business, science, agricultural studies, fine arts, education, criminal justice, social work, journalism and aquaculture.
Morehead State University
Morehead University is a comprehensive public university. It has 142 undergraduate and 69 graduate degree programs and offers associate, masters, specialist and doctoral degrees, as well as graduate certificates. At university offer a applicants variety of institutional, foundation-funded, and departmental scholarships. The university students pay around $13,376 for the room, board and other living expenses.
Berea College
Berea College is a private liberal artwork college in Kentucky. Berea offers bachelor's degrees in 32 majors. The university offers majors in thirty-four fields of study. The undergraduate estimated living fees is $62,081. The university internship allows working in a professional research setting and uses cutting-edge equipment and technology that enables every student to attend with little or no tuition cost.
Centre College
As a private liberal arts college, the centre college is an undergraduate college. The university provides 27 majors offers double majors, which about 25% of graduates complete, self-designed majors, and dual-degree engineering programs. U.S. News also gives ranked 16 No. for Best Undergraduate Teaching. The university provides merit-based scholarships for both national and international candidates. The annual living expense budgets to go to college are $55,420.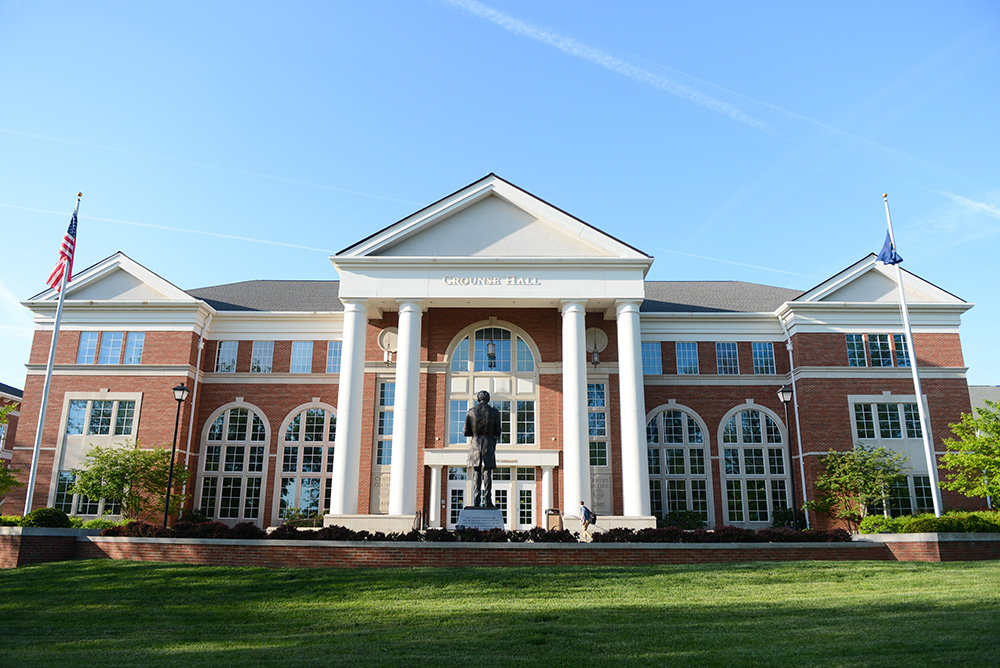 Kentucky Christian University
Founded on 1 December 1919; the University of Kentucky Christian provides bachelors and master's degrees. Applicants can explore a variety of subjects including Keeran School of Education, School of Biological Sciences, School of Social Work & Behavioral Health, School of Biological Sciences, and Keeran School of Bible & Ministry. The university also takes into consideration financial need and assists international students who come from out-of-state to receive a Christian education. The annual tuition and living cost budget to go to university are $33,424.